Snap.Inc as a company is most famous for their main creation "Snap Chat" and since many years, millions of people use their app daily. A few years ago though, Snap.Inc released their application Lens Studio and gave its users the chance to make their own lenses. Through free templates and an easily understood interface, it enables creations from everyone. There are already thousands of users, beginners, freelancers and companies alike, who created and published lenses.
Lenses can be as little as a 2D object placed into the cameras view and as much as a whole game that can users can play through a filter. These lenses can be used in an impressive matter though, as they have the ability to combine reality with virtual assets.
Augmented Reality made easy
The possibility of creating AR advertisements through these lenses, might be the most exciting feature for businesses. Yet basic and fun lenses can already be achieved by nearly anyone taking their time to do it. Snap.Inc's application tries to be as easily understood as possible, and to be honest, even someone without any experience can create a simple lense. Even though basic lenses are easy to create, the possibilites they offer when done with expertise are amazing.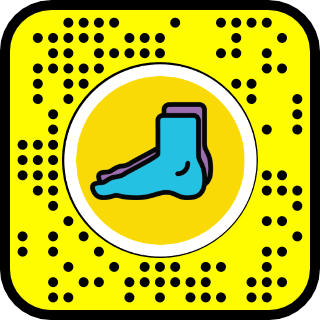 Workspace
As soon as we open Lense Studio, a interface appears that many experienced developers already know. The Layer structure on the left tells us which cameras are active, what kind of assets we are using and any thing else that is part of our scene. The main screen can either be a 3D workspace, in which we can manipulate our models or a node block, that visualizes the code behind the lense. Each Lense you create can be of a size of up to 8MB, which is obviously not a lot, as many pictures you take with your phone already take up 6MB of space. Inside of Lense Studio, you can either work with 3D assets or interact with the nodes, describing the scene, directly. Inexperienced users can simply start with one of the many premade templates.
Lenses for Marketing
There are already some companies using Snap Lenses to present their products to their customers. Anyone can simply start the application and see at how they'd look wearing them. From glasses to shoes, you can try on near anything through some AR lenses. Even though the market is definitely picking up on this, there are still many chances for improvement.
AR goes beyond
A lense can let users try on things, change their face or add sparkling effects, but it can be much more than that. Using Lense Studio, we at weltfern even already created an interactive game. Although the game was not allowed to be larger than 8 MB at that time, we managed to create an interactive experience with 2 cameras. Today, thanks to the Snap AR partnership between weltfern and Snap.inc, far more complex applications and games are possible.
With the help of the node system and some experience, you can create immersive lenses that will be far more than just a filter! Through programming, these can push the limits of AR.

What now?
The first step into the world of Snap Lenses is an easy one, yet as you will notice fairly quickly, there are many things to explore and do. There are many templates that anyone can use for free and create AR experiences. Even though some lenses already are impressive, we at weltfern see the vast potential for Augmented Reality. Since the beginning, we have been working extensively on AR possibilities including call-to-action and integrations of new features directly with Adidas. Our expertise even earned us the official title of Snap AR Partner. With our experience, we can help you with creating an outstanding experience for your customers. May it be for sales or just for presentation, augmented reality is a great tool to present your product.
Use AR for your marketing!
At weltfern we develop simple and complex Augmented Reality products and experiences. We are an offical Snap AR Partner, a position we aquired through our expertise and the quality of our products. If you need an AR solution, based on an existing model or directly from scratch, please don't hesitate to contact us.