weltfern develops Virtual Reality (VR) visualization software for the production of high-quality products in product design and virtual prototyping. We would like to present a software solution for product design and the development of virtual product prototypes. Working together in real time is extremely effective and helps simplify decision-making processes. "Pre-testing" advances the creation process. The Result is a faster production process / progress and minimized QA efforts.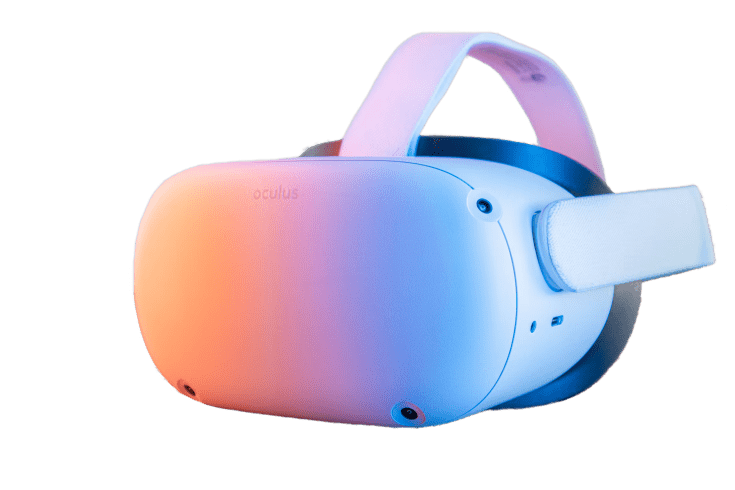 Exploiting the magic of VR
Due to the well placed application of VR-headsets a seamless transformation can take place! Reality is replaced and virtual reality is accepted!
Using real-time applications and visualization in Virtual Reality, companies work at least 25% more effectively compared to the previously established processes. 92% of companies using immersive technologies have also found that the physical, virtual experience of developing a product design is of paramount importance to the design process. 83% of businesses believe that the reduction of real prototypes and mockups is one of the success factors.They have achieved this using real-time and virtual reality applications in the product visualization process.
Let's take a quick look at weltfern's product visualization and product design application:
A brief overview of the VR visualization software:
Companies can implement the software both in the form of virtual environments using virtual reality glasses, as an application program for screens. In online implementation, for example, through 3D configurators with interfaces to Virtual Reality as well as Augmented Reality. With the application, users get the opportunity to enter with virtual reality glasses but also as a desktop or mobile application program for screens.If users opt for the online implementation, they can extend it with hardware support for virtual reality as well as augmented reality. An online interface also offers the possibility to bring interdisciplinary teams together virtually and online. By building up a network (also locally), a scalable number of users is possible here.
VR visualization software for rapid prototyping
By combining product development analytics and visualizations with realistic 3D objects, manufacturers can create new value. Product designers and engineers can now digitally evolve, vary, test and adjust visual design, ergonomics and branding in virtual space. Test groups or subjects can pre-assess prototypes and design variants before a physical prototype exists.
VR visualization software for QA
Companies can improve quality control by analyzing and testing the design process before creating expensive and time-consuming prototypes. This makes the design process for companies more resource-efficient and optimized in a targeted manner. Decision makers can analyze real object representations in digital form in VR and test them during the design process.
Would you like to find out more about utilizing real-time product visualization and virtual reality? Please reach out to us through the contact form, send an email to info@weltfern.com, or give us a call at 040 20009297
We will gladly provide you with further information!
Benefit from weltfern 3D expertise!
You are welcome to try our online tools augmenting 3D assets / and request personal demo appointments followed by a case-specific consultation.