The year 2019 is approaching for the digital world as well. But what will be relevant, where are the major trends in the digital and marketing sectors and what are the key technologies? We dare to look ahead and analyse the trends for the future.
Lesen Sie diesen Artikel auf Deutsch
1. Augmented Reality
AR will be an important trend in 2019! But wait, wasn't 2018 the year the Magic Leap One was released? And after the great hype of the last few years especially disappointed? Even though Microsoft's Hololens 2 will be released next year and more AR headsets will find their way to consumers - Mobile AR is the trend for 2019.
Because even if the smartphone has already been declared dead, in 2019 most users will still be using Android or IPhones (Apple has also announced an AR headset for 2020). According to ABI Research, as early as 2020, 3 % of all revenues in the e-commerce sector will be generated by augmented reality applications. Augmented reality has already left the experimental phase behind. AR is becoming increasingly important both for classic marketing (internal link) and for various market segments such as retail. This is because most customers are open to the technology. Almost 89 percent of all people who have already used augmented reality would do so again
Product placement in real time will be one of the keywords in 2019. Using smartphones, customers can view 3D-generated products online or display additional information locally. With AR in online shopping, customers can use their smartphones to display products that cannot be satisfactorily described and displayed even with elaborately produced photos and videos. But presentations and interactive seminars will also be key topics on the mobile AR platforms.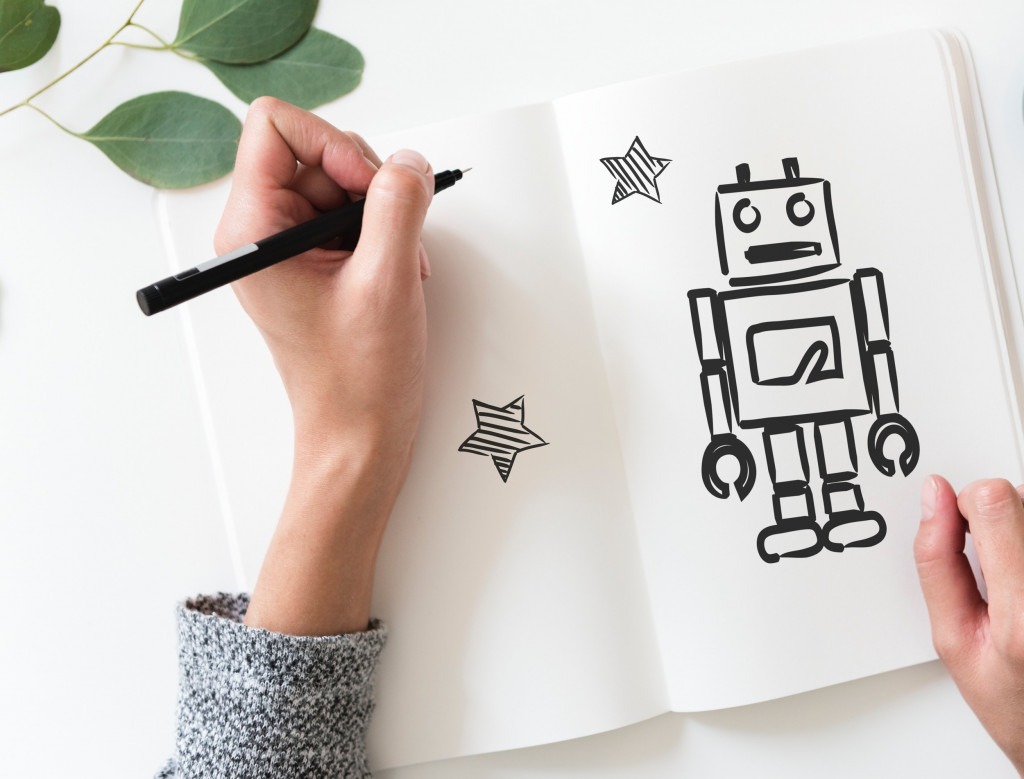 2. Chatbots
Not only messenger bots will help to automate and optimize customer service more and more. Automated communication per se will become a big trend for companies. Whether with the support of AI or the simpler variant with ready-made statements: Chatbots will have more and more influence in 2019. They will increasingly be used in media and entertainment, but above all also on websites and web shops. Customer service is being increasingly automated and optimized. The Gartner Institut sees here a growth forecast of 25% for 2020 - compared to 2% in 2017.
3. KI im Marketing
For a long time, artificial intelligence was also hype. But in 2019 only a few companies will be able to avoid the use of artificial intelligence. Especially in the area of marketing, AI will have a significant influence . With the help of artificial intelligence, customers will be more involved in the customer journey and the consumer will be placed more in the individual focus. This creates a deeper and more personal brand and shopping experience. Advertising campaigns will also increasingly be placed in the hands of Artificial Intelligence. The same goes for recommendation lists, product sorting or image recognition. The AI also evaluates consumer behavior and analyzes data from the Internet, for example from social media platforms. Companies can use this data to gain even more precise views of their customers. Marketers will be able to develop products and services by continuously learning from user feedback.
4. Virtual Reality
In strict terms, virtual reality is no longer a trend. After the well-known Gartner Hype Cycle, VR has already arrived in the mainstream in 2018. But 2019 will be the year when autarkic headsets will gain in importance . And this will guarantee completely new applications for the digital sector and marketing. The Oculus Quest will be published in spring 2019. Wireless VR glasses will thus generate a significant popularity boost among users. Virtual reality is changing the way people perceive the digital world. This leads to an immersive user experience and a greater commitment to the brands and services of companies. Multichannel experiences in particular will become a big trend in 2019 by appealing to all human senses and creating an environmental experience that breaks down digital barriers.
5. Digital Twinn Zwilling
The Digital Twins are also highly regarded as Trend 2019. Digital twins or digital representations of real units, systems or objects. In times of the Internet of Things, digital twins enable a comprehensive data exchange. They describe their counterparts from the real world and their properties in the form of simulations or models. These software models help to understand how a company can implement its business model, use resources and react to changes in customer behavior.
Benefit from weltfern 3D expertise!
We strive to maximize 3D quality together with major customers like Adidas. You are welcome to try our online tools augmenting 3D assets / and request personal demo appointments followed by a case-specific consultation.